SYMUR
System for remote reading of energy meters
Typical applications
Housing units (developers, housing cooperatives)

Administrative buildings, hotels, shopping centers

Industrial buildings
System structure
The main element of the whole system is the MT14 data concentrator, which provides interconnection between the gauges themselves and the cloud Data centre. The meters communicate most often with the radio link realized by the additional MT-MD-01 receiver. In case of wired connection, all the necessary interfaces are part of the MT14. The connection with the Data centre is done either by Ethernet or GSM (GPRS / 3G / LTE) based modem.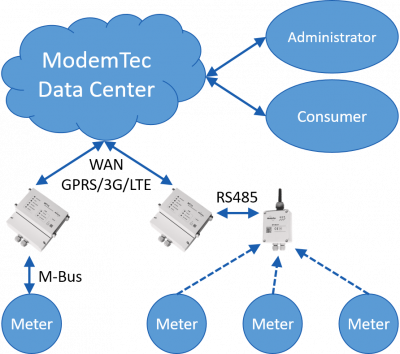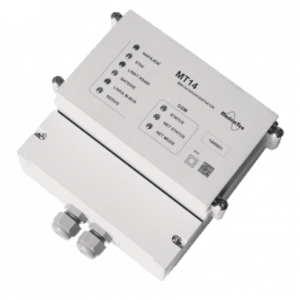 Data concentrator
The MT14 concentrator is an autonomous device containing internal non-volatile memory for temporarily storing the measured values before sending them to the server (Data centre). It is possible to connect up to 64 Wireless M-Bus radio receivers via two RS485 buses. The M-Bus is also available as the wired interface for a gauge connection.
User interface
To access measured data as well as project management, a web application running on ModemTec servers is available. Within each project, project‑admin, consumer, or combined accounts can be created.
24/7 online access to all data from a web browser
Display instantaneous consumption of the media, including comparison with the previous period and average
Clear graphical representation of consumption for the selected period
Separate interfaces for both project-admins and consumers
Advanced settings for permissions and roles tied to each user account
All data processing/storage in the Data center is fully compliant with GDPR
Export to .csv and .pdf formats
Available in Czech and English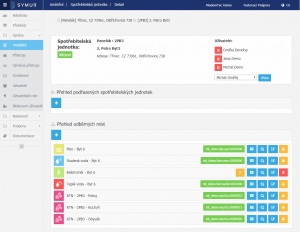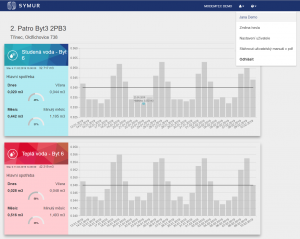 MT14 – data concentrator*
| Parameter | Value |
| --- | --- |
| Power supply | 230 V ± 10 %; 50 Hz ± 3 % |
| Power consumption | max. 20 VA |
| Interfaces (available by default) | 3x RS485; Ethernet; USB |
| Optional extension modules | M-BUS; GSM (GPRS/3G/LTE) |
| Max. number of MT-MD-01 connected | 64 (32 per each RS485 bus) |
| Operation temperature range | -20 °C až 70 °C |
| Dimensions, weight | 185 x 161 x 110 (mm); 1100 g (2.4 lb) |
MT-MD-01 – Wireless M-Bus receiver*
Parameter
Value
Power supply
5 V to 12 V (can be powered from MT14))
Power consumption
max. 30 mA
Wireless standard
Wireless M-Bus 868 MHz
Operating temperature range
-20 °C až 70 °C
Dimensions, weight
75 x 180 x 40 (mm);
approx. 140 g (5 oz)
* In these tables, just a short excerpt of parameters is listed. For a full version of the datasheet, please contact our sales department.